Coca-Cola Coliseum Information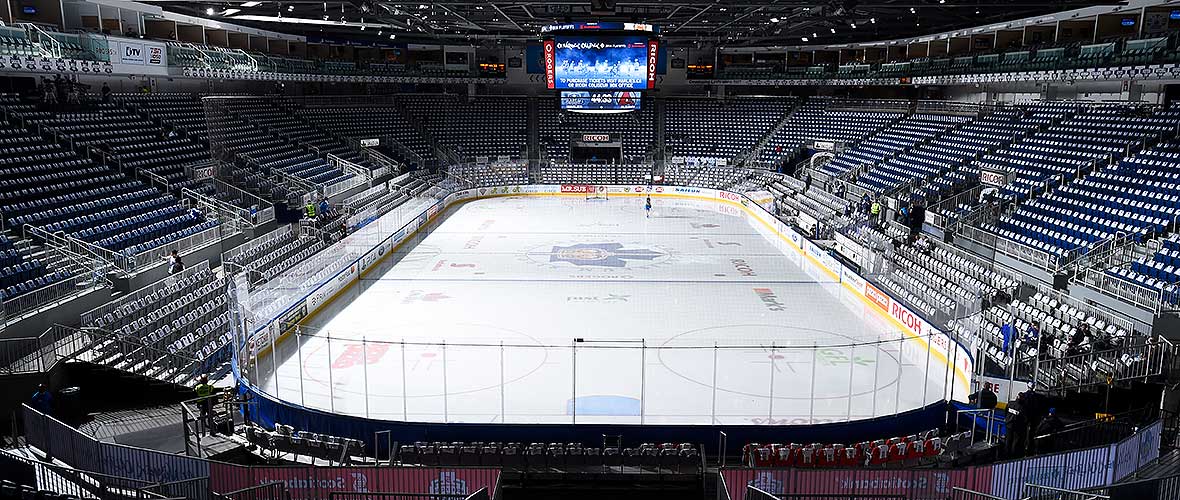 Toronto's Coca-Cola Coliseum (Colisée Coca-Cola) is an arena at Exhibition Place. It's a multi-purpose venue used for agricultural displays, ice hockey, trade shows, and concerts. It was originally built for the Canadian National Exhibition and the Royal Agricultural Winter Fair in 1921. Since 1997 it has been part of the Enercare Centre exhibition complex and serves as the home arena of the Toronto Marlins ice hockey team.
History
Plans for the arena began on January 1, 1920 when Toronto voters approved a proposal by the Royal Agricultural Fair Association to construct a new arena for livestock. The City of Toronto made a call for tenders in the fall of 1920 but the lowest tender exceeded the mandate approved by the plebiscite. The size of the planned building was cut in half to get the cost under CA$1.9 Million, after which a new call was made.
After these initial problems, construction finally began in October 1921. And the building was later opened in December 1921. The hope was to open the building in time to inaugurate the new fair, but it wasn't ready by then.
The official opening was attended by 5,000 persons who came out to see an athletic meet put on by the "Sportsmen Patriotic Association". The building, at the time, was billed as the largest of its kind in North America. The name "Coliseum" was given to it the following year in time for the opening of the CNE.
Over time, the building experienced several renovations to expand it and make it an appropriate venue for hockey. These renovations included the addition of a new higher roof, a lowering of the floor, and adding new seats and suites across the venue.
For more information on the Coca-Cola Coliseum see the pages below:
Coca-Cola Coliseum Parking:
Read parking information and directions for the Coca-Cola Coliseum.
Ticket Policies:
Read ticket policies, ticket verification and refund policies.
Coca-Cola Coliseum Seating Chart:
View the Coca-Cola Coliseum seating map and read related seating information.