Coca-Cola Coliseum Seating Chart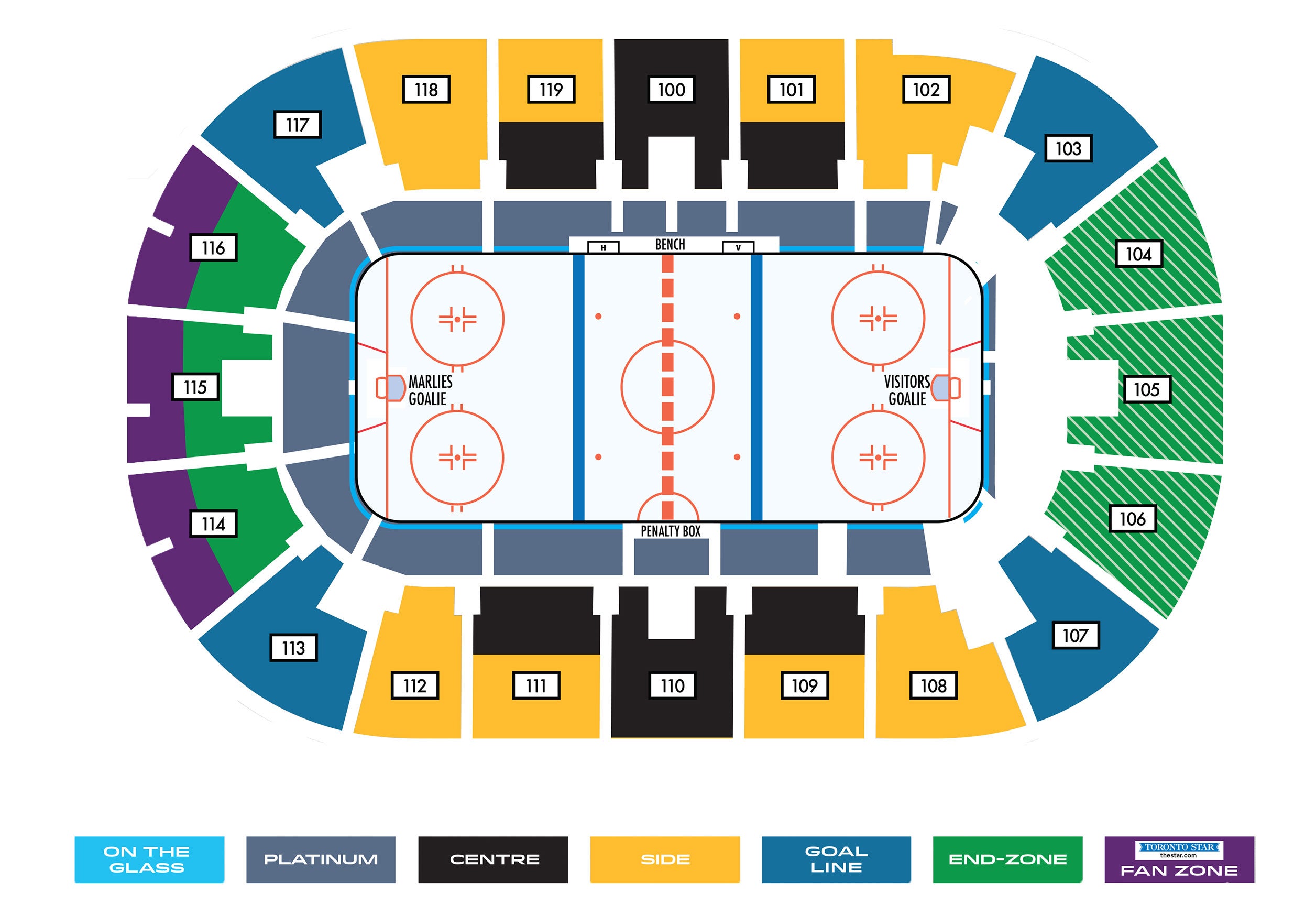 The Coca-Cola Coliseum is a multi-purpose arena and that means that it can be rearranged to meet the needs of the event of the day. So capacity varies between events. For example, it can hold up to 7,851 fans for ice hockey events and up to 9.250 for concerts. Specific details are usually noted in the event description.
All seating is arranged around the venue with special care given to ensuring strong sightlines from all angles. In addition, the venue is committed to providing as easy an experience for persons with disabilities as possible. This includes ensuring that potential obstructions are moved or removed to allow for easier access to the venue and seating.
If you require ADA-approved accommodations, then please be sure to contact the venue as soon as possible. You may contact the venue at 1 (416) 815-5500.
NOTE: The above seating map can be subject to change. This depends on the type of event. Always check the seating map when selecting your tickets for each individual event.
Grab your tickets today and reserve your desired seats! View the Coca-Cola Coliseum schedule to see all the upcoming events.
To read more about the ticket and refund policies, check out the ticket information page.